Martin is the Editor in Chief at high end golf- and lifestyle magazine Svenska Golfmagasinet and a contributing writer for TT (Associated Press in Sweden).
He has previously spent 12 years at Sweden's leading newspaper Expressen, where he was the Golf Columnist between 2013-2023.
He is also a specialist in communications and consults golf courses, destinations and organisations in how to strengthen their brand. He's worked with Acushnet, Golfstore and the PGA of Sweden with focus on B2B communication.
Furthermore he played college golf in California and is still today a scratch golfer. In 2008 i broke the course record at Flommens Golfklubb firing a 65 during Invigningspokalen. He went on to win the tournament in a playoff.
Media Experience since 2011
Since graduating from California State University in 2011 Martin has been a prominent figure on the Swedish golf media scene.
After graduating he had his first stories published in Golf Digest and started working as a sports reporter at Expressen where he 2013 took the role as Golf Columnist and Expert Golf Analyst.
Between 2014-2023 he attended every US Masters, British Open and Ryder Cup.
Starting in 2020 he is commentating on the Swedish professional golf tour. He has also done studio commentating at Expressen, being the Golf Expert during the 2016 Olympics in Rio de Janeiro.
Svenska Golfmagasinet since 2021
In the spring of 2021 Martin was given the offer to run Svenska Golfmagasinet and the dream of creating a Swedish magazine for real golf lovers came into fruition.
Originally two issues were printed in 2021. It then became a quarterly in 2022.
The magazine is printed in 10 000 copies and distributed to some of the premiere golf clubs and hotels in Sweden.
You can subscribe by clicking here.
The magazine caters to people who can appreciate the semi-wet and a little smelly carpet in a hidden clubhouse in Scotland, the beauty of finding your ball in a divot after a perfect drive, or who can understand why someone is bragging about having played a very private golf course.
With other words; golf nerds just like Martin.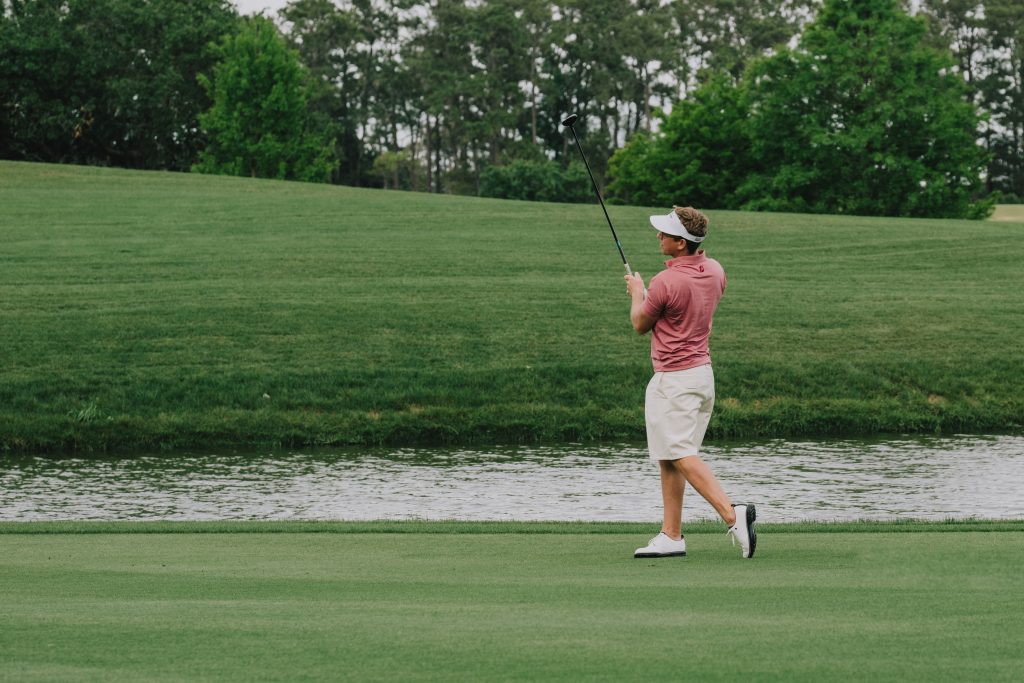 Testimonials
"Martin has during many years, in an initiated and entertaining way, run the golf coverage at Expressen. What stands out is the way he masters everything from quick news to longer features and columns, writing both with passion and skill. He is always cooperative and solution driven, but most importantly a very sympatethic person."
– Linus Sunnervik, Sports Editor, Expressen.
"Martin portrays the game of golf in a compelling way through unique storytelling. He has deep knowledge and a big heart for the game. On a consulting basis the PGA of Sweden has had the privelege of working together with Martin, who during years helped us with our internal and external communication."
– Johan Hampf, CEO, PGA of Sweden.
"During his years at Expressen Martin has always been highly appreciated among our staff, and has shown a big drive and passion for the game of golf. He is self-propelled and very sharp which makes him easy to work with. His likability, warmth, sense of humor and the fact that he overall is so easy going has made him a wonderful colleague to everyone at Expressen."
– Pontus Weinemo, Sports Editor, Expressen.
"I have never met a journalist as passionate about golf as Martin. I could always call him any time of the day and he would be ready to work, covering the majors, the big stars as well as the new Swedish talents. Apart from that, Martin has always been very professional and keen to find solutions and come up with new ideas."
– Pär Andersson, Sports Editor, Discovery +.